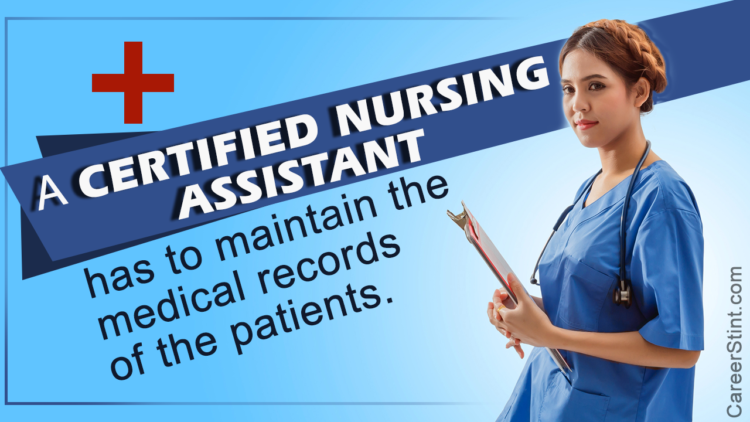 Duties of a Certified Nursing Assistant (CNA)
Certified Nursing Assistants (CNA) are a group of people who assist the nursing staff with patients' care and needs. The duties of a CNA are often dependent upon the work setting that the assistant is in.
Certified Nursing Assistants (CNA) are non-technical staff of a hospital, nursing home or a day care center. The CNAs, at times, work for patients in their homes too. They are also called orderlies, nurses aides, patient care technicians or home health aides. They provide basic nursing care under the direct supervision of Licensed Practical Nurses or Registered Nurses. In other words, they perform non-professional tasks and help the technical staff. Being a CNA can be considered as a stepping stone to make a career in the health care industry. To become a CNA, a course can be pursued at various universities, colleges and nursing schools.
Certified Nursing assistants are called 'eyes and ears' of the nursing staff as they carry out a wide range of tasks which, in turn, help in keeping hospitals and health care centers working at the optimum level. They inform the nurses about the vital information of patients from time to time. They are, more often than not, the primary caretakers of many hundreds of recovering, aging and terminal patients. Many times they forge an unending bond with the patients and their relatives, as they spend maximum time with the patients.
Responsibilities of a CNA
Personal Hygiene: To care for personal and oral hygiene of patients – which includes brushing teeth, bathing, changing, combing hair, shaving, nail care, etc. – is the primary work of a nursing assistant.
Toilet Needs: CNA has to take care of the toilet needs of patients. Bedpan has to be given to bed-ridden patients. Emptying the catheter bags and bed pans at periodic intervals is also a part of their duty. If patients need support, it is the duty of the CNA to help the patient visit the washroom.
Housekeeping: Housekeeping is also a part of the duties of a nursing assistant. They assist in tidying up the rooms, changing bed linen, etc.
Patients' Records: They maintain the medical record of patients such as temperature, blood pressure, pulse, weight, level of pain, etc., on a daily basis. The CNA also makes notes of treatments rendered to a patient from time to time.
Monitoring the Health of Patients: Making note of any changes in the health of a patient and informing the nurses-on-duty accordingly are also included among the duties of a CNA. In some hospitals and/or nursing homes, a report about the patient's medical condition has to be submitted by the CNAs.
Dietary Care: A CNA has to assist the patient in walking and eating. They also help to set up the meal tray as per prescription. The CNA has to feed patients with nutritional supplements as prescribed. Making a note of the food and fluid intake is also important.
Wound Care: It is the CNA who is entrusted the job of cleaning wounds and dressing up the same.
Prevent Bed Sores: CNAs are instructed to reposition and turn bed-ridden patients regularly to prevent bed sores.
Assist in Surgery: Assisting the nurses in preparing the patient for surgery is an important part of their duty.
Equipment Care: Sterilize and clean the equipment immediately after usage. The cleanliness of nursing stations is also to be maintained.
Exercising the Patients: CNAs also help the patients exercise at regular intervals, as per prescription.
Transport Patients: CNAs transport the patients for medical investigations, surgeries, and therapy sessions to and from their beds.
Sample Collection: Collecting urine, stool and sputum samples for investigation is done by the CNA.
Laundry Storage: Storing the laundry in the right place is also a part of their duty.
Change Dressing: Sometimes the CNA also has to change non-sterile dressing and give massages to the patients.
Assist in Equipment Usage: Assist in usage of various equipment like ventilators, etc.
Maintain Cleanliness: CNAs have to maintain cleanliness to prevent the spread of any kind of infection.
Emotional Support: Giving emotional support to patients and their relatives from time to time is an implied duty of an attending CNA.
Regulate Visitors: CNA's are entrusted with the duty of regulating the number of visitors visiting the patient each day.
Help the Patient Socialize: If the patient is elderly, it is the duty of the CNA to take the patient on field trips and/or for group activities.
After completion of the certified nursing assistant course, a CNA can also work as psychiatric nursing assistant at a mental health facility. They work under the supervision of psychiatrists, psychologists, therapists and psychiatric nurses. The psychiatric nursing aides work with mentally impaired and emotionally distraught patients. Along with the above mentioned duties of a CNA, the psychiatric nursing assistants perform other duties.
Duties of a Psychiatric Nursing Aide
Socialize with patients.
Participate in educational and recreational activities with patients.
Accompany patients to the therapy sessions.
Note and record any behavioral pattern which might be of importance in treating patients and report it to higher authorities.
CNAs work with small children, disabled and handicapped patients and old people as well. The duties of a certified nursing assistant is emotionally draining, as the job requires to deal with patients who suffer from acute pain everyday. It takes a strong will, patience and compassion to be a nursing assistant.